BlinkStick Pro
BlinkStick Pro is the ultimate LED controller board. It is small, yet powerful enough to drive both generic and individually addressable LED strips.
We upgraded presoldered version and it is now manufactured with surface mount components keeping the same dimensions and all great features!
Breadboard Friendly
BlinkStick Pro is breadboard friendly, just solder the supplied headers and stick into breadboard for prototyping fun!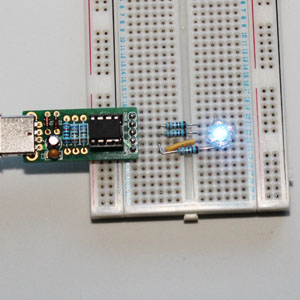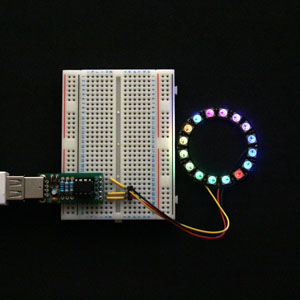 Control Adafruit NeoPixels
BlinkStick Pro has been designed to support Adafruit NeoPixels or any other WS2812 based LED strips, rings and matrices. One BlinkStick Pro can control up to 196 LEDs!
Hack basic LED strips
BlinkStick Pro is ideal to hack into IKEA DIODER or any other similar LED strip turning it into an Ambilight clone.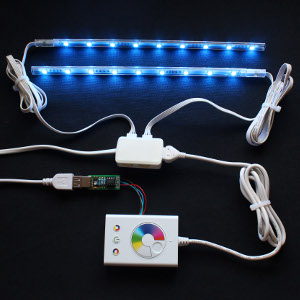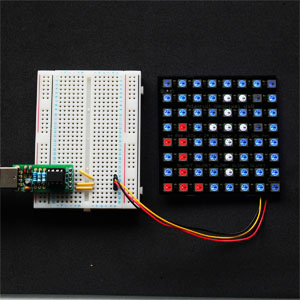 Notification Icon
Combine BlinkStick Pro and Adafruit NeoPixel 8x8 matrix to create the ultimate notification icon!
Project ideas at your fingertips
Create games and LED animations with lots of guides in the tutorials section.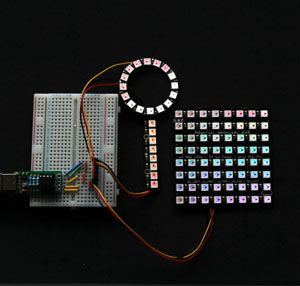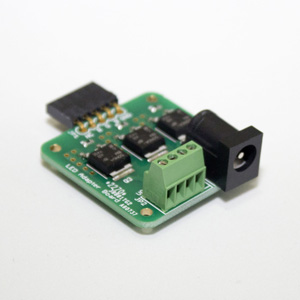 LED Adapter Board
LED adapter board is an accessory to BlinkStick Pro and lets you easily connect single color LED strips to control them with your computer. Find out more here!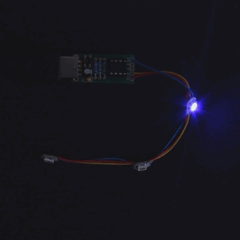 BlinkStick Pro Kit Features
Comes as a kit. You will need to build it yourself
Integrated ATTiny85 with BlinkStick Pro firmware
Turn basic LED strip controllers into USB-controlled LED lights
Maximum power draw 17 mA
Powered by computer's USB port
Works on Windows, Linux and Mac OSX without the need of any additional drivers
Supported on a wide range of programming languages
Supports USB 1.1/2.0/3.0
Dimensions - length: 50 mm, width: 16 mm, height: 10 mm
Presoldered Features
All features of the DIY version above
Same size
Build with SMT components
Ready to use in your project!
Bundle Features
This is an ideal solution if you don't want to do any soldering yourself
Includes BlinkStick Pro and LED adapter board. Adapter is also available to purchase on it's own.
You will need basic common anode 12V single color LED strips to connect to the adapter and a suitable power supply
Other BlinkStick products