BlinkStick is a USB-controlled smart pixel. It is an easy and fun way to build a notification light for your computer featuring a growing list of API implementations for programming languages and operating systems making it very easy to control.
It's fully open source and designed to be both educational and practical.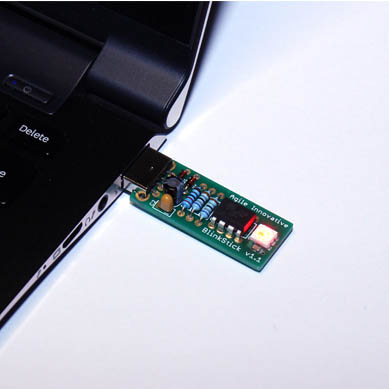 The new BlinkStick
New, improved and more compact BlinkStick is here! It's now 20% smaller than the previous version.
Brighter and better LED
New BlinkStick comes with a pre-soldered brighter LED. Full RGB colors with better color mixing!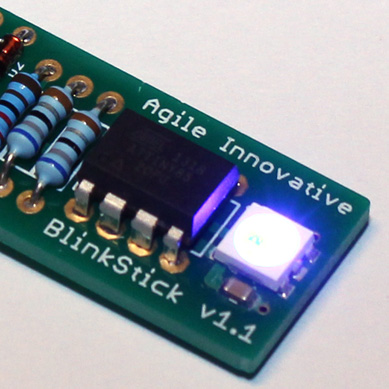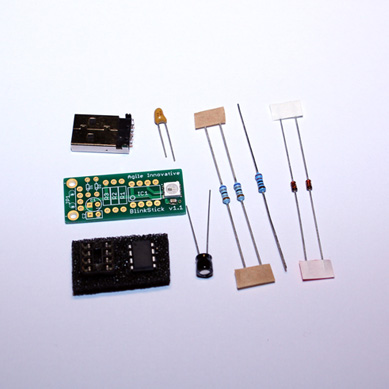 Easier to build
Now it's even easier to build BlinkStick with minimized design and 9 components!
Pre-soldered
Don't feel like soldering yourself? BlinkStick comes in a pre-soldered version too!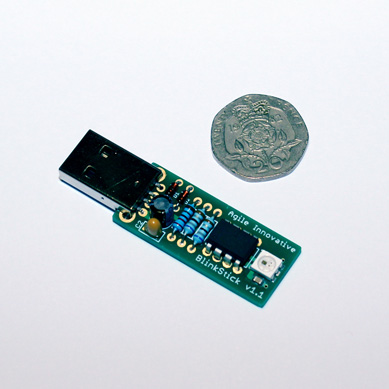 What can you do with a BlinkStick?